tools & resources
tools & resources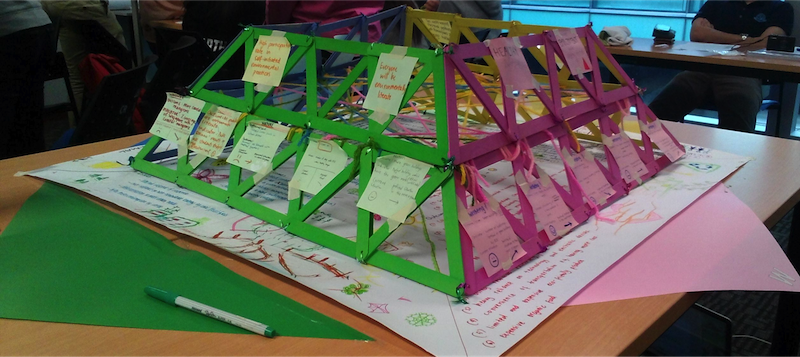 TOOLS
---
The Accelerator Toolkit, developed by Alan AtKisson and Associates of AtKisson Group, is our primary suite of tools and applications that we use in our training and consult work.

The Accelerator is unique and comprehensive suit of tools that help you manage and simplify the complex and challenging demands of sustainability work. The tools can support you and your organisation the entire way through an initative, from initial awareness, to training, to planning and implementation. More about the tools
click.



Orientation, note taking, inquiry and question formulation, comparative analysis, synthesis, envisioning, stakeholder engagement, management, and assessment are some of the educational uses of the Sustainability Compass. This tool is essentially a thinking and orientation frame or lens for sustainability. It translates the complexity of the world into four simple to remember directional points (N, E, S, W), which translate into the four key dimensions of sustainability: Nature, Economy, Society, and Well-Being.

PYRAMID



The Pyramid is a highly effective process tool for running sustainability workshops and group processes focused on learning, project or action planning, and developing consensus action. "Building the Pyramid" is a very versatile group-process tool that can be used in different ways: as an introductory training on sustainable development; as a planning workshop for creating new initiatives, projects, visions, or strategies; and as a multi-stakeholder process for building consensus around a course of action. It can even do all of these three things at the same time. For a free, simplified version, visit the website of our Pyramid 2030 initiative.






Change planning, developing "change agents" for sustainability
"Amoeba" includes a set of tools for accelerating innovation, planning for change, and building competence in the art of change agentry. It includes a set of analysis tools and models, a training workshop with a roll-playing simulation game, and worksheets designed to support strategic thinking, planning, and decision making around how to introduce and spread innovative ideas in a culture or organisation.






Situation analysis, developing a "Theory of Change", strategic planning, evaluation. Stratesphere is an integrated system for strategic planning in a sustainability context. The "sphere" metaphor is used because the system – which combines our method with specific planning tools – can give you the 360-degree "complete picture" you need for designing your initiative and planning for success.