SERVICES
OUR SERVICES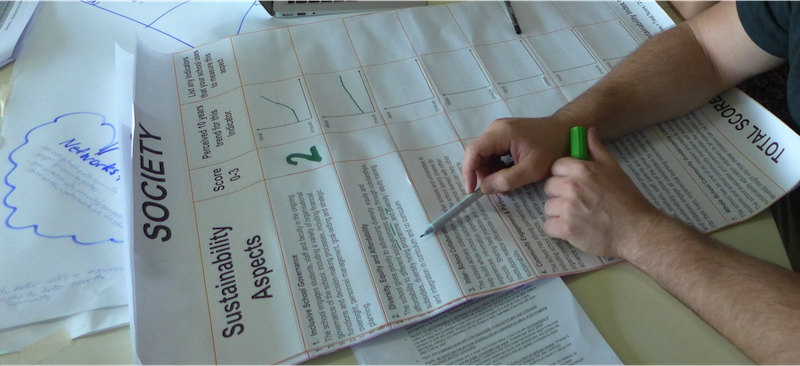 SUSTAINABILITY PERFORMANCE ASSESSMENT
_______________________________________________________________________________________________________________
What defines a sustainable company/organisation? How do you know whether you are on the right track?

We can help your organisation thoroughly evaluate a program, policy, investment opportunity, or the organization itself, to determine the extent to which the various components, systems and departments contribute to overall sustainability practice. We base our assessments on the AtKisson Compass Assessment for Companies, to ensure that the organization is looking at sustainable development from a whole system perspective.

The Compass Assessment for Companies applies the general Compass framework to the specific issues related to corporate sustainability governance, management, and reporting. Its purpose is to provide management feedback on where improvements need to be made across the four Compass Points (Nature, Economy, Society, Wellbeing) as well as in terms of their systemic Integration into corporate management and decision-making. The Compass Assessment for Companies is harmonized with other frameworks and standards such as the Global Reporting Initiative and ISO 26000.
By measuring your sustainability goals and performance against our benchmarking framework, your company will better understand how your values and priorities are likely to stack up against those of your stakeholders. Moreover, this assessment helps you to identify your organisation's strengths, weaknesses, gaps, areas of opportunity and potential new approaches to corporate social responsibility.